Our philosophy:
Most stories are not rejected because they're bad but because other stories are better.
The submissions are temporarily closed. 
General
Vestal Review is a magazine for flash (short-shorts) fiction. We realize that there are different definitions of what a flash story is and all of them have merit. In our definition, a flash story is no longer than 500 words and it has a plot. If it's longer than 500 words and/or has no plot, we are not interested. We are also not interested in porn, racial slurs, excessive gore, or obscenity. On the other end of the spectrum, no children's or preachy stories either, please. Our target audience is people over 18, so R-rated content is OK, but not X-rated. Most genres, other than children's, syrupy romance or hard science fiction, are accepted, and we love humor.
Don't forget that the title is an important part of the story. Make it pertinent but don't tell too much. We generally don't favor one-word titles.
We at Vestal Review support and encourage diversity in writing and publishing. Diversity is good for the reader, writer and the literature at large. It enhances our understanding of the world. It's fair, beneficial, and it's long overdue. We encourage underrepresented writers to send us their stories.  Please identify yourself in your cover letter.
We accept submissions for print and web editions. We publish our print issues twice a year in a perfect-bound edition. All content is available on the Web. Web submissions are published on a rolling basis.
Reading Periods
1. February – May
2. August – November
We don't read new submissions in December, January, June and July (except for special calls for submissions).
All submissions sent during this time will be deleted. Each submission is to be sent separately.
Fees and Payment
For some categories, there is a $2 reading fee for general and contest submissions. Your payment goes directly towards production of the journal, technology fees, and payment for our authors.
The author of an accepted print submission gets $25 and print copy. The author of an accepted Web submission gets $10. The default method of payment to all authors is PayPal.
Once in a while, we have special calls for submissions that change the above schedule and payments.
Reprints and Simultaneous Submissions
Vestal Review accepts only original/unpublished work. If it has been displayed on your own Web page, we consider it published. If the story has been posted and reviewed at a password-protected e-workshop with a controlled list of participants, we consider this a plus.
Being writers, we understand the frustration of waiting for months and months for an editor's reply. We do allow simultaneous submissions. Please inform us immediately if your story is accepted elsewhere.
Rights
We ask for first North American serial rights and First Electronic Rights. In addition, we ask for no posting of the accepted story anywhere on the Web, or in print in the United States or Canada, for 30 days after its exclusive appearance on the Vestal Review Web site.  After this period, all rights revert back to the writer but we ask that you acknowledge Vestal Review in any subsequent printing of the material published here, be that on the Web or in hard copy. We are also asking for one year archiving rights and anthology rights. Anthology rights are secondary, meaning that the author may sell his or her story to any other anthology market providing that 30 days passed after the Vestal Review publication.
Cover Letter
Please enclose a 2-3 line third-person bio. We would like to know whom we are dealing with. Don't forget your legal name and the postal address so we can mail you the check. We will not consider an anonymous submission.
These guidelines are created to make the editors' lives easier and our replies faster. If you don't follow them, we will have to return your submission unread.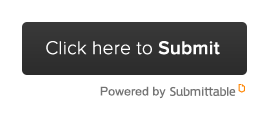 Use this e-mail to inquire about the status of your submission (please wait three months before sending it):
submissions[at]vestalreview.net
Please start the subject line with the word "Query." Do not use this e-mail for anything else including submissions.